Business Areas
---
We will be hope in life that deliver new values to customers.
IT Infrastructure
Buildup
We provide the best consulting service that meets the customer's environment and needs for the IT infrastructure buildup, such as a company's computer room, and realize the buildup. Consultants composed of IT infrastructure buildup specialists and server and network engineers provide overall services for optimal IT infrastructure design, buildup, and operation by reflecting customer's needs and requirements.
We diagnose the customer's infrastructure configuration and provide consulting for optimal performance. We further provide more reliable and efficient services through support of professional consulting engineers who can diagnose and optimally configure servers, networks, and storage suitable for working and database environments.
Server virtualization, desktop virtualization, network, security solutions, AI, big data-based HPC cluster buildup, IT maintenance, data migration and so on are prepared.
Cases of IT Infrastructure Buildup
As shown in the figure below, we have built a private cloud environment based on server virtualization, and this has allowed us to build a system for efficient operation and strong network security on the internal and external services.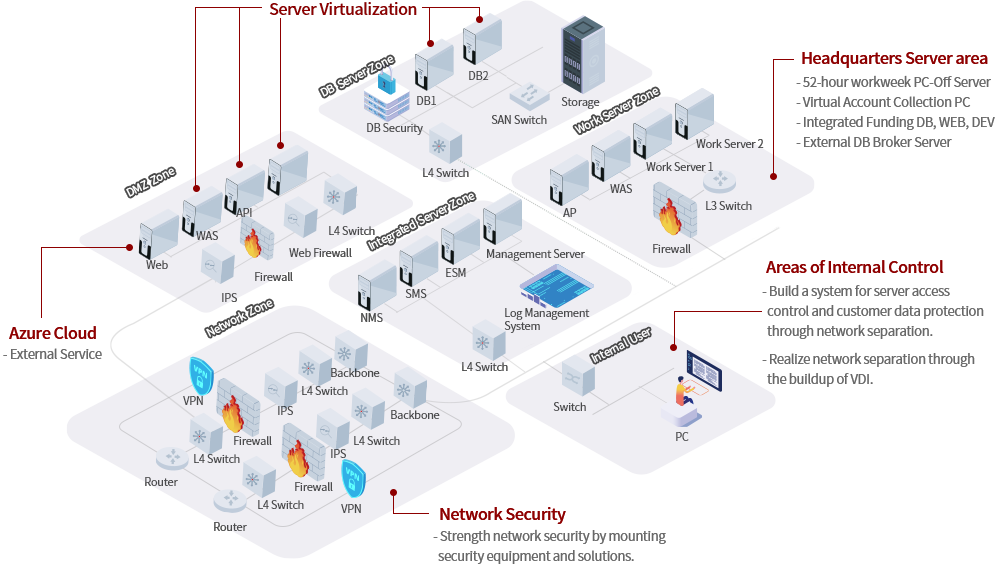 ---
Buildup of Server Virtualization
It provides server performance analysis and capacity plan applied to the customer's main business system, and provides services that can design and implement policies and operating methods to improve productivity and reduce operating costs to maintain server availability.

The following benefits through server virtualization can be realized.
Increase of
server usability
Reduction of
operating costs
Elimination of
server complexity
Improvement in the
application performance
Distribution of
far faster workload
It further builds a private cloud environment through VMware vCenter server.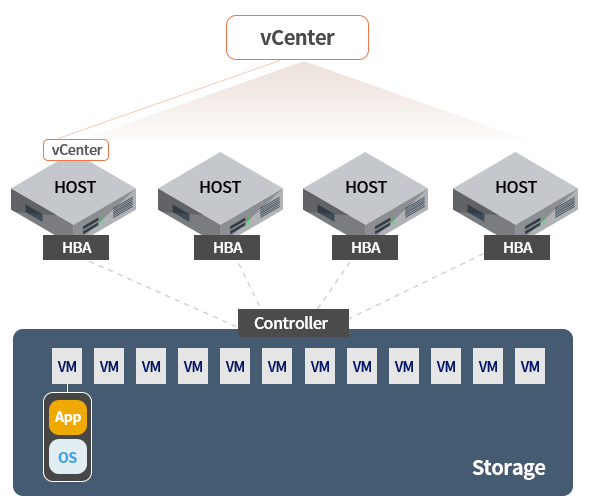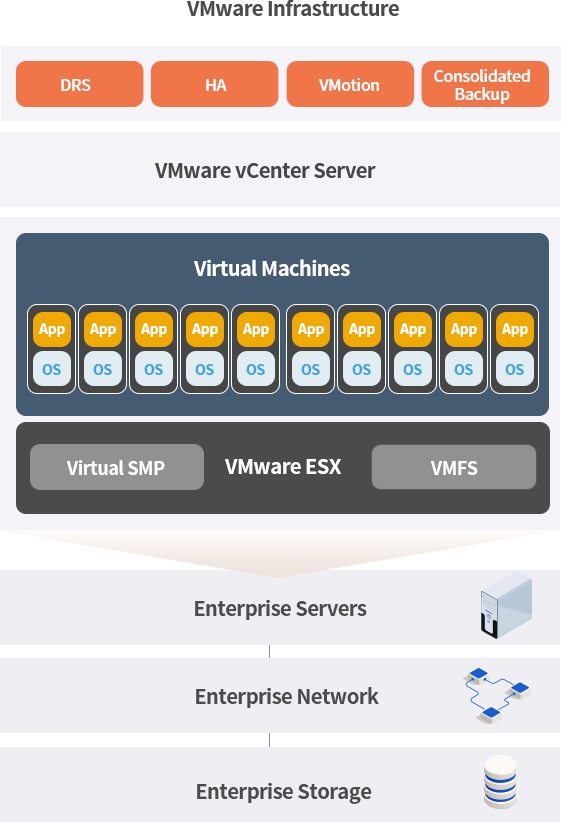 ---
Buildup of Virtual Desktop Infrastructure (VDI)
VDI provides a security-enhanced digital workspace that can reduce office IT costs, facilitate remote work such as working from home, and protect enterprise data.
VDI is an acronym for Virtual Desktop Infrastructure, which provides the desktop virtualization through software and provides a user environment on a centralized server. It enables to support a more reliable, more secure, and better end-user experience.
With no restrictions on time and place, the user's computing environment is provided in conference rooms, other business premises, or overseas business trips as it is, which improves work efficiency and centrally manages work across the board. It, therefore, is a service that provides generalized convenience and security to defend a system against viruses and malicious codes.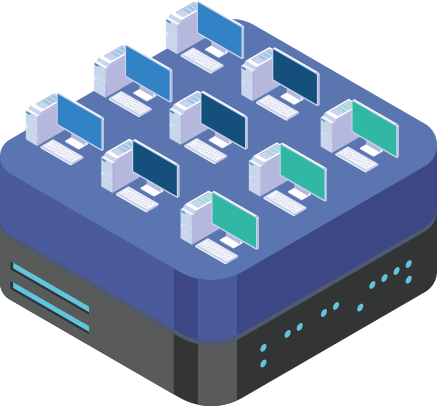 ---
Buildup of Data Center
We provide professional engineer consulting for the buildup of enterprise data center such as Edge Mobile Data Center. The best data center as well as low-cost hardware through an infrastructure configuration suitable for customer's needs can be built.
Application Scope
Cloud
Communication common carrier
Edge computing
edge computing
Content delivery network
Advantage
Flexible, expandable,
and fast distribution
Reliable system integration
More enhanced efficiency
of energy
Ease of management
through sophisticated management
and monitoring solutions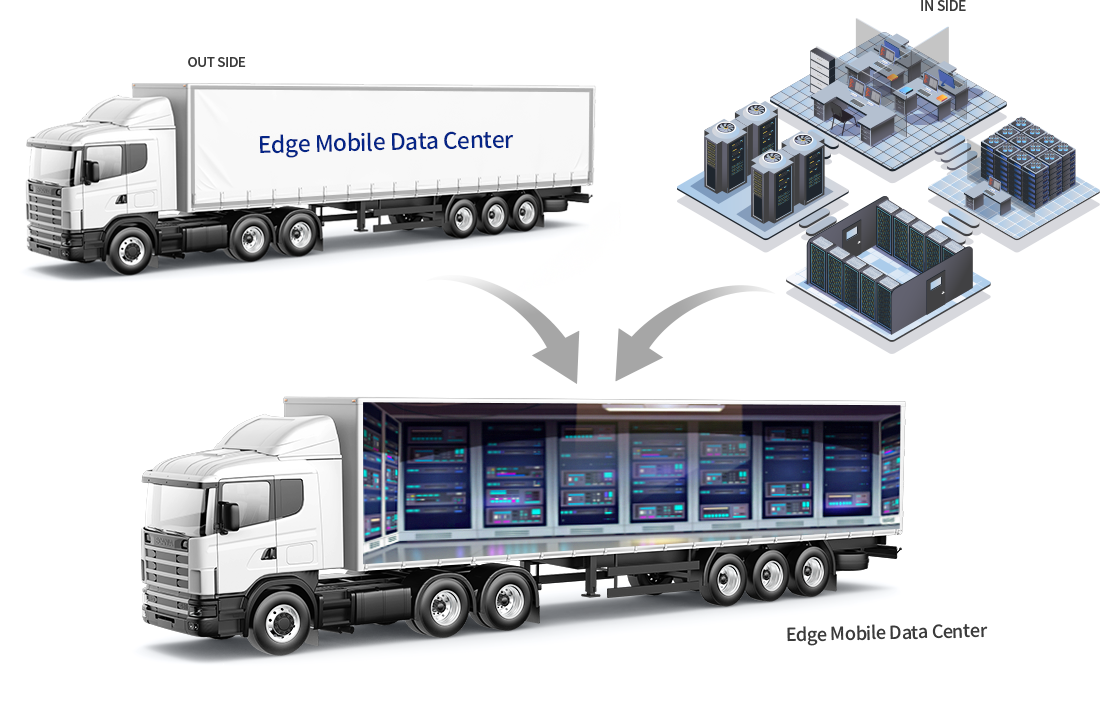 ---
Inquiry for Consulting and Buildup